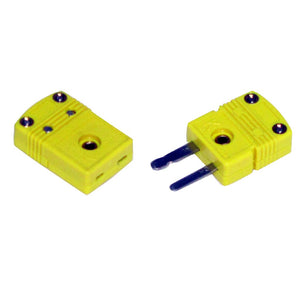 Miniature Thermocouple Connectors - Male/Female Pair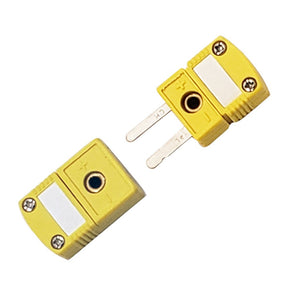 Miniature Thermocouple Connectors - Top View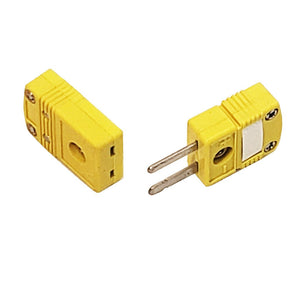 Miniature Thermocouple Connectors - Side View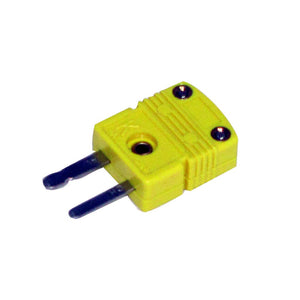 MTCC-K-M - K Miniature Male Thermocouple Connector
MTCC-K-F - K Miniature Female Thermocouple Connector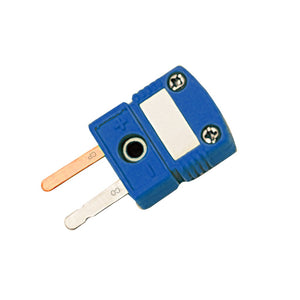 MTCC-T-M - T Miniature Male Thermocouple Connector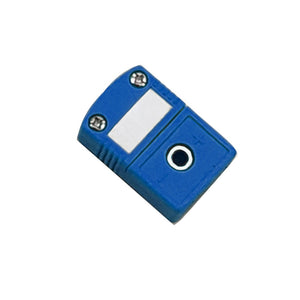 MTCC-T-F - T Miniature Female Thermocouple Connector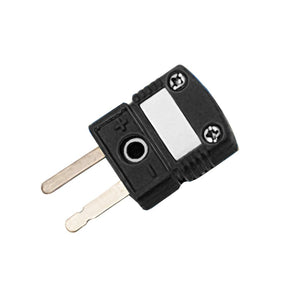 MTCC-J-M - J Miniature Male Thermocouple Connector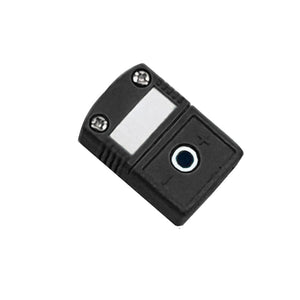 MTCC-J-F - J Miniature Female Thermocouple Connector
Type K, T and J Thermocouple Calibration
ANSI Color Coded
Pins and Sockets Constructed of Thermocouple Alloys
Industry Standard Compatibility
Made from Glass Filled Nylon Rated to 350°F
Write On Window
The MTCC thermocouple connector is a miniature size connector made from glass filled nylon rated to 350°F (~180°C).  We offer this connector in both a male (pin) and female (socket) version. The body of the connector is colored to meet ANSI standards and is ergonomically designed with contours and ridges that make them easy to grasp and handle.
The male and female connectors are designed to be compatible with one another but the pin and sockets are also made to industrial standards which assure compatibility with other instruments and sensors with a flat-pin miniature design.
Both the male and female connectors have a write-on tab that allows you to add an identifying mark or label to each connector.
 To Order the models below click on the model number or scroll to the top of the page and choose the desired model from the "Model" drop down menu, then ADD TO CART

Model No.
 Description
K Thermocouple
MTCC-K-M

Miniature K type male thermocouple connector, single connectors

MTCC-K-F

Miniature K type female thermocouple connector, single connector

T Thermocouple
MTCC-T-M
Miniature T type male thermocouple connector, single connector
MTCC-T-F
Miniature T type female thermocouple connector, single connector
J Thermocouple
MTCC-J-M
Miniature J type male thermocouple connector, single connector
MTCC-J-F
Miniature J type female thermocouple connector, single connector
SPECIFICATIONS
Calibration: K (Chromel Alumel)  or T (Constantan Copper-Nickel) type or J (Iron Constantan )
Ansi Color Coded: Yes
Size: Minature flat pin style
Material: Glass filled nylon
Temperature Rating: 180°C (356°F)
Maximum Conductor Size: 20 AWG
Reviews